Ozone Applications Information
Air Food Water Purification Applications
Business, Home Ozone Applications
Perishable Food Applications
Ozone Fresh Perishable Food Processing
Ozone Benefits Meat Fish Produce
Fresh Fruits Vegetables Ozone Applications
Ozone Book Information
Breath of Life Book Summary Information
Colon Cleansing Detoxification, Health Risks, Colonic Irrigation, Medical Ozone Therapy
Colon Cleanser Oxygen Supplement
Medical Ozone Oxygen References
Human Intestinal Parasites Worms
Ozone Generators, Colon Cleansing Equipment, Pool and Spa Ozone Generators, Air Purifiers, Oxygen Generators
Ozone Machines, Air, Food, Water Purification Systems
Corona Pool Spa Ozone Generators
AOS-1M Medical Ozone Generators
AOS-1MD Medical Ozone Generators
Other Home Business Products
Liquid Vitamin Mineral Dietary Supplement
Liquid Activated Stabilized Oxygen
Tropical Sunrise Dietary Supplement
Vitamin Mineral Natural Health Food
A-21ZX Shirt-Pocket Size Ozone Sensors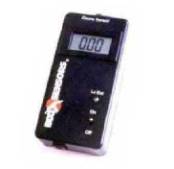 A-21ZX portable ozone sensor detector provides reliable and inexpensive way to monitor or check generators, valves, piping and general environments for detecting leaks and for estimating concentration levels. Used as permanent indoors when concentrations average below .1 or outdoors for studies in moderate temperature conditions. Range 0-10 in .01 parts/million increments. Internal battery lasts 8 hours and recharges overnight.
A-22 General Purpose Sensor and Monitor
The new A-22 general purpose ozone sensor and monitor is designed for rugged indoor field use, factories, pilot plants, process facilities, and uses of all kinds. It covers 0-20ppm in two ranges. They are auto-selected and are: .030-1.999ppm and 2.00-20.00ppm. It operates from internal batteries or AC, and has voltage, 4-20mA and USB data outputs. Its built-in LCD shows parts per million concentration, average, high and low readings. It has outer rubber protection to minimize damage if dropped.
EZ-1X Simple and Inexpensive Ozone Sensors, Monitors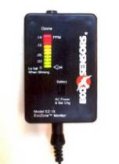 EZ-1X ozone sensor detector is ideal for checking concentration levels near smaller generators. Ideal for light commercial applications such as bars and restaurants, hotels, photocopy centers, water bottlers, fumigation, research projects, light manufacturing, swimming pools, and residential wherever exposure or gas leaks in the environment is possible.
Range 0-.14 parts/million. Internal battery lasts 8 hours and recharges overnight.
C-30ZX Simple, Inexpensive Gas Sensors Monitors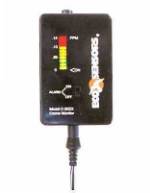 C-30ZX is for permanent monitoring equipment in water treatment plants, water bottlers, pulp bleaching mills, generators, photocopier centers, AC and indoor air quality systems, research labs, and industrial processes such as plastic film treatment.
Audio alarm, outputs for external data logging and lower power relay contacts for external equipment control. Range 0-.14 parts/million.
OS-1X Low Concentration Ozone Switch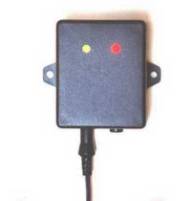 OS-1X acts like regular thermostats to control generators and alarm based on adjustable concentration level set point over the 0-.1 parts/million range. Relay contacts handle 5 amps which as adequate to control most smaller generators.
OS-3 Ozone monitor and controller for 0-10ppm. Digital readout and data logging capability with 5 amp output relay. For higher concentrations of ozone .5-10ppm. Acts like regular thermostat to control ozone generators and external systems. Has LCD digital readout and voltage output. Same as the OS-4 only smaller.
OS-4 High Concentration Ozone Monitor and Controller Switch
OS-4 acts like regular thermostat to control generators and alarm based on adjustable concentration level set point. Ideal for checking ambient concentration levels in food storage, at the supply ducts in ozone AC systems, and checking output of smaller generators. Range 0-10 parts/million. Voltage output for data logging and the sensor is replaceable pre-calibrated module.
C-21 VOC Gas Monitors